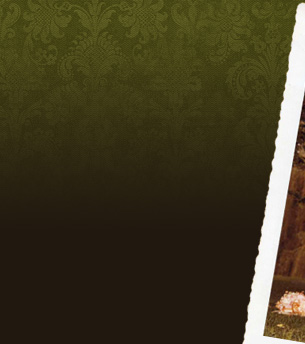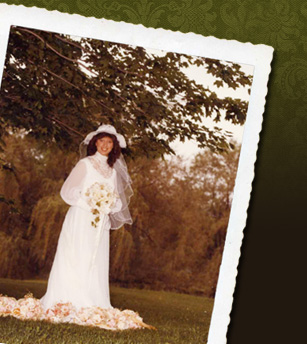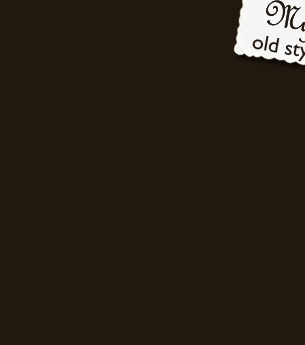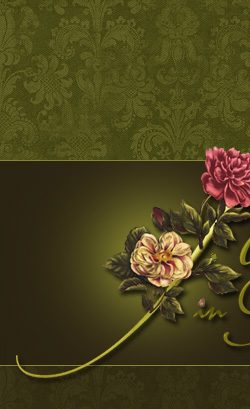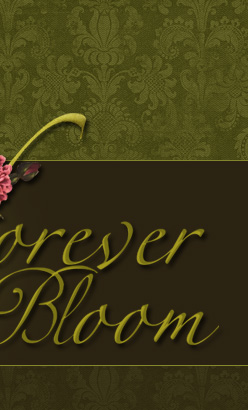 Custom Real Touch & High End Bridal Bouquets using the most realistic, life-like and botanically correct silk flowers.

About me - "Not your mother's silks!!" as you can see in the photo to the right from 1981. I am

almost embarrassed to admit that I made these bouquets over 30 years ago.  This was the fad

in the early 80's and this was the best technology they had for creating flowers at that time. 

OH MY, have flowers changed since then!

New Generation silk flowers, as they are called today, are so new and so real looking that

even a seasoned professional florist, like me, didn't  know they existed.

I have been a professional florist since 1980, over 40 years, landing my first floral job at the Honey Bunch Florist in New Milford

Connecticut at the age of 20 years old. Since then, I have worked in

5 very busy flower shops throughout the state of Connecticut.

The Connecticut Bride is a high end bride that knows exactly what

she wants and is not afraid to spend good money to get what she

has always dreamed of.

Over the years I have learned many styles and techniques as

each flower shop I worked in had their own way of doing things.

The first flower shop I worked in was The Honey Bunch Flower Shop in New Milford

Connecticut.  There I learned the basics of what I carry with me today.  From there, I went to work

at a three generation family owned, High volume, flower shop in Danbury, Connecticut called Melillo's Flower Shop.  This shop was right next door to the Danbury Hospital so you can guess the volume we had to put out every day.

Melillo's Flower Shop was run by Old World Italian's who would say "Airier-Airier" with a thick Italian accent and hold out their hands to show that their clients wanted bigger and a more airy arrangements.  This shop was so high end and high volume that SPEED in arranging the flowers was demanded from all eight of us, full time designers.

After moving to the hills of a small farm town in the northwest corner of the state called Winsted, my next job was with another old world Italian family and another three generation flower shop called Cannavo Gardens.  Here I learned to be very creative as this shop was not a sweat shop in any way.  They allowed me to take my time and bring new ideas to the shop as if it were mine.  Soon the shop was filled with many of the artistic creations I would make for craft shows, and it became a handmade gift shop, as well as a flower shop.

Once again, in 1997 I made another move to the central western part of the state in Southbury, Connecticut.  I was ready to retire from floral design, but soon after, my friend Dina Daddario bought a flower shop called Agnew's Florist in Watertown, Connecticut on a whim.  She was ready to start a new career and saw an advertisement in the news paper for a flower shop for sale.  She and her husband Bill took a ride to see the shop in action.  Bill looked at Dina and said " Do you think you can do this?" "of course I can" she replied, and so it was………..   It looked like fun, and fairies, on that day but Dina had no clue how crazy the floral business could be. Once again I found myself working for another old world Italian Family.  This time however, it was a first generation, first year owner.

What is it with Italians and flower shops????? At this point I was beginning to think only Italians run them.  Anyway, her new shop had been previously owned by four other people and had been run down.  I love working for Dina.  In the beginning it was part teaching and part learning another way of doing things. Dina has taken a run down flower shop and turned it into a thriving enterprise, even running a few well established flower shops out of business.  Dina's shop now, would make the original owner, Agnew, proud.  The shop, Agnew's, is once again a high end, high volume, flower shop.  We realized just a few weeks ago that it has already been 10 years since she purchased the shop.  Way to go Dina!!!!!!!!

In 2008 I found myself helping my husband run his real estate booth at a local bridal show in Southbury.  There I saw a beautiful display of OLD WORLD PROVANCE floral's.  A style that I had not been introduced to as of yet.  I quickly went over to  check out the booth and learned that they had just opened a new flower shop in my town.  Once again I offered up my services, not thinking she would actually take me up on it, but she did, and I am so thankful I was given the opportunity.

Lori Friedlander of Flore', now in Woodbury Connecticut, has probably taught me the most in my 33 years of floral design.  She is meticulous to the ninth degree.  Lori has studied old world provincial design, a European form of design, where arrangements look more like growing flower gardens rather than randomly placed flowers.  She has picked apart many of my arrangements and has forced me to unlearn the many years of the traditional floral design process, to which I am again very grateful!  In the few short years of owning her shop, she has made a huge name for herself.  She caters to the high end Connecticut bride using rare and high end non traditional flowers.  Her Bridal designs are so much in demand that she closed her store front in 2011 and went from a full service flower shop to a full time wedding studio.

I thank Jean form Honey Bunch, Joe Melillo from Melillo's florist, Joe Cannavo of Cannavo Gardens, Dina Daddario from Agnew's florist and Lori Friedlander of Flore' Fine Flowers for the many years of experience.

Starting a new chapter in my life as I step out on my own.  While I will still continue to work for Dina of Agnew's and Lori of Flore' in the fresh flower world, I am ready to bring what I have learned to a new dimension and go off on my own in the new generation silk world.

In working with the new generation silk flowers, I will maintain the highest standards while working with silk flowers that have the most realistic look.  If you have found your dream bouquet in the fresh world, chances are the flowers have been reproduced in the faux flower world and the bouquet can be reproduced to a tee. Many of the silk flowers I work with have a real touch quality that absolutely can fool even a seasoned florist...  let me help you make your Special day the most beautiful and long lasting memory.

Real Touch Silk Flowers, Real Touch Silk Wedding Bouquets, Real Touch Silk Bridal Bouquets, Natural Touch Silk Flowers, Natural Touch Silk Wedding Bouquets, Natural Touch Silk Bridal Bouquets, Fresh Touch Silk Flowers, Fresh Touch Silk Wedding Bouquets, Fresh Touch Silk Bridal Bouquets, Soft Touch Silk Flowers, Soft Touch Silk Wedding Bouquets, Soft Touch Silk Bridal Bouquets, True Touch Silk Flowers, True Touch Silk Wedding Bouquets, True Touch Silk Bridal Bouquets, Classic Touch Silk Flowers, Classic Touch Silk Wedding Bouquets, Classic Touch Silk Bridal Bouquets, Floramatique Silk Flowers, Floramatique Silk Wedding Bouquets, Floramatique Silk Bridal Bouquets, Custom Silk Wedding Flowers, Custom Silk Wedding Bouquet, Custom Silk bridal Flowers, Custom Silk bridal Bouquet, fake Wedding Flowers, Faux Wedding Flowers Artificial Wedding Flowers, Destination Wedding Flowers, real feel flowers, Allergy Free Flowers, Synthetic flowers.

Forever in Bloom    l    Southbury, Connecticut   l   e~mail:  amylynncolt@yahoo.com   l   Phone:  2 0 3 - 2 6 2 - 1 4 4 6