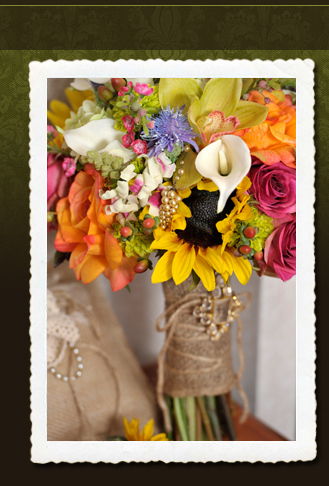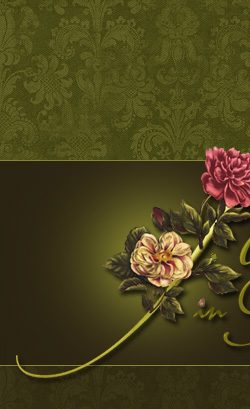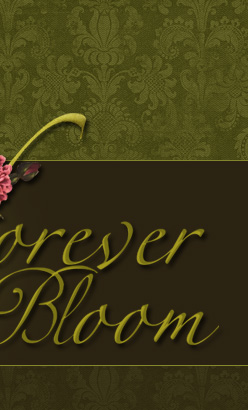 Real Touch Silk Flowers, Real Touch Silk Wedding Bouquets, Real Touch Silk Bridal Bouquets, Natural Touch Silk Flowers, Natural Touch Silk Wedding Bouquets, Natural Touch Silk Bridal Bouquets, Fresh Touch Silk Flowers, Fresh Touch Silk Wedding Bouquets, Fresh Touch Silk Bridal Bouquets, Soft Touch Silk Flowers, Soft Touch Silk Wedding Bouquets, Soft Touch Silk Bridal Bouquets, True Touch Silk Flowers, True Touch Silk Wedding Bouquets, True Touch Silk Bridal Bouquets, Classic Touch Silk Flowers, Classic Touch Silk Wedding Bouquets, Classic Touch Silk Bridal Bouquets, Floramatique Silk Flowers, Floramatique Silk Wedding Bouquets, Floramatique Silk Bridal Bouquets, Custom Silk Wedding Flowers, Custom Silk Wedding Bouquet, Custom Silk bridal Flowers, Custom Silk bridal Bouquet, fake Wedding Flowers, Faux Wedding Flowers Artificial Wedding Flowers, Destination Wedding Flowers, real feel flowers, Allergy Free Flowers, Synthetic flowers.

Forever in Bloom    l    Southbury, Connecticut   l   e~mail:  amylynncolt@yahoo.com   l   Phone:  2 0 3 - 2 6 2 - 1 4 4 6


Forever in Bloom - Specializes in Custom "Real Touch" Silk Flowers for Weddings, Special Events and Prom Flowers with over 33 years of Floral Experience using Fresh Flowers and New Generation Silk Flowers

I use High end permanent botanicals, such as: "Real Touch", "Fresh Touch", "Soft Touch", "Natural Touch", "True Touch", "Garden Fresh", "New Generation", and other high quality, Realistic Silk Flowers (the kind where you "just have to smell to believe they are not real")

Why would anyone want to use silk flowers over fresh flowers?

When you start to plan your special day, the theme of the wedding, the color of the dresses and choice of flowers are among the first things we think of.  Traditionally, brides tend to think of real flowers as their first choice, but many brides are faced with the reality that maybe their favorite flower might not be in season.  Or, maybe it is not hearty enough for a hot summer day.  Fresh flowers are beautiful but they do pose some serious limitations.  Real Touch Flowers are a great fresh flower alternative, as well as a wonderful  keepsake for the home decor or saving in a box to pass down to your daughter someday.

If you love the way fresh flowers look but you do not want them to die during you event, then Bouquets made from "New Generation" silk flowers, "Real Touch" silk flowers and "Floramatique" brand silk flowers are the hottest trend right now for weddings, but still, many brides are not aware of the new technology that has made today's new generation silk flowers look almost identical to its fresh counterpart.  This brand new technology has made it possible for artificial flowers to create the illusion and duplicate the effects of fresh cut flowers.  These flowers are so realistic in every way, right down to the vibrancy of color, texture, and the visible veins.  Some of today's artificial Real Touch silk flowers are so real looking you actually have to smell them to believe they are not real

Below are some of the benefits of using "Real Touch" and other High end "New Generation"

silk flowers.  Also, being a fresh florist too, I know both sides of the coin. 

1)  REALISTIC LOOKING: 

The first thing you will notice about real touch flowers are, they are extremely realistic.  The look, the touch, and the way they present themselves in a bouquet is truly amazing.

2) THEY WILL NOT WILT or FALL APART:

During the hot summer months it is extremely difficult to keep fresh flowers from wilting.  Hydrangeas are the number one, most used fresh wedding flower, and the first to wilt.  Tiger Lilies, Oriental Lilies, Stargazer Lilies, Asiatic Lilies and other lilies are extremely hard to work with.  They also break and bend leaving crease marks that are non repairable.  Using Real touch flowers keeps them fresh all day and fresh for many years.

3)  NON-ALLERGENIC:

Many people have allergies to fresh flowers.  Real Touch flowers, give you the flowers you want but spare you from the watery eyes and stuffy nose.

4)  NON SEASONAL:

Want a Christmas in July wedding?  well you can.  How about tulips in the winter, well you can.  Many fresh flowers are seasonal and become near impossible to purchase off season, and if you can get them, they are very expensive.  Real Touch flowers are the perfect solution for this.  You can get your favorite flower in any season.

5)  MAINTENANCE FREE / WORRY FREE:

Many fresh flowers have a very small window before they start to wilt, which is why we deliver them as close to the ceremony time as possible.  When your REAL TOUCH SILK FLOWERS are delivered, you do not need to worry about keeping them cool or in water.  They will stay this fresh forever.

6)  EASY TO TRANSPORT / GREAT FOR DESTINATION WEDDINGS:

Real Touch Bouquets are the perfect solution for a destination Wedding.  They transport easily and when bringing them back over the border there is no worry over customs confiscating your memories.

7)  NO BEES or WASPS:

If you are one of those brides, who hates Bees, then Real Touch Flowers are made just for you.  Although they look and feel real, our little buzzy friends will not be attracted to them.

8)  YOU CAN RECEIVE THEM WEEKS IN ADVANCE:

There is a lot of commotion on your wedding day.  People in, People out, deliveries here, deliveries there, it's a crazy day.  And, if the florist is late, or the flowers were not what you expected, this could mess up your entire day.  Receiving your flowers in advance helps with that stress.

9)  NO NEED FOR EXPENSIVE PRESERVING OF FLOWERS:

When they preserve your flowers, they actually take them apart and rebuild them to have a flat side so it can be placed in a frame.  They do not reuse every flower that was in your bouquet.  When you have a Real Touch Bouquet, there is no need for that service and you get to keep your flowers just the way they were on that special day.

10)  WEDDING KEEPSAKE / FAMILY HEIRLOOM:

When our moms saved their wedding dresses for us, sometimes it's hard to say no thanks.  "I don't want to go back to the 80's" or "Wow, you were really small".  Dresses go out of fashion.  Well there is a new Heirloom that never goes out of fashion.  FLOWERS!!!!  Wouldn't it be fun to pass your flowers to your daughter?  That could be her "SOMETHING OLD"

NOTE:  REMEMBER TO ORDER EARLY, REAL TOUCH FLOWERS SELL OUT QUICK

At least 4 to 6 months. Numerous Chinese factories have closed their doors due to the recent recession, leaving the remaining factories to fulfill the orders of the world. Many of my suppliers have been waiting for at least 6 months or more to receive their shipments.  Flowers that were easy to get just a year ago are nearly impossible to find now and are on back order.

Also, Due to the popularity of real touch silk weddings, suppliers are selling out faster than just a few years ago.  You Want to do this as soon as you can to ensure you get the flowers you want, and to avoid disappointment of missing out on the bouquet you always dreamed of. The real touch flowers are currently being stocked by our suppliers either once a year or every season. Once they are are sold out at the supplier we have no control over availability.

Bookings are available on a first come, first serve basis.  During the busy wedding season, I still do 3 to 4 fresh weddings a weekend. 

Custom Real Touch & High End Bridal Bouquets using the most realistic, life-like and botanically correct silk flowers.