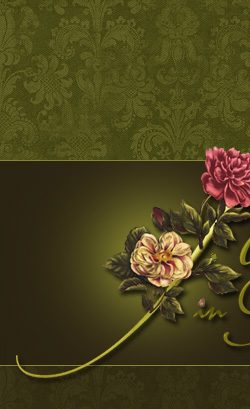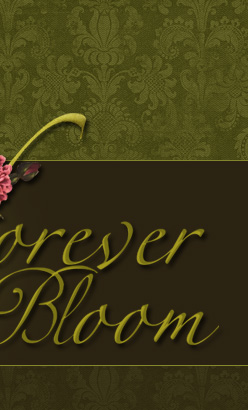 Real Touch Silk Flowers, Real Touch Silk Wedding Bouquets, Real Touch Silk Bridal Bouquets, Natural Touch Silk Flowers, Natural Touch Silk Wedding Bouquets, Natural Touch Silk Bridal Bouquets, Fresh Touch Silk Flowers, Fresh Touch Silk Wedding Bouquets, Fresh Touch Silk Bridal Bouquets, Soft Touch Silk Flowers, Soft Touch Silk Wedding Bouquets, Soft Touch Silk Bridal Bouquets, True Touch Silk Flowers, True Touch Silk Wedding Bouquets, True Touch Silk Bridal Bouquets, Classic Touch Silk Flowers, Classic Touch Silk Wedding Bouquets, Classic Touch Silk Bridal Bouquets, Floramatique Silk Flowers, Floramatique Silk Wedding Bouquets, Floramatique Silk Bridal Bouquets, Custom Silk Wedding Flowers, Custom Silk Wedding Bouquet, Custom Silk bridal Flowers, Custom Silk bridal Bouquet, fake Wedding Flowers, Faux Wedding Flowers Artificial Wedding Flowers, Destination Wedding Flowers, real feel flowers, Allergy Free Flowers, Synthetic flowers.

Forever in Bloom    l    Southbury, Connecticut   l   e~mail:  amylynncolt@yahoo.com   l   Phone:  2 0 3 - 2 6 2 - 1 4 4 6


Forever in Bloom - Specializes in Custom "Real Touch" Silk Flowers for Weddings, Special Events and Prom Flowers with over 33 years of Floral Experience using Fresh Flowers and New Generation Silk Flowers

I use High end permanent botanicals, such as: "Real Touch", "Fresh Touch", "Soft Touch", "Natural Touch", "True Touch", "Garden Fresh", "New Generation", and other high quality, Realistic Silk Flowers (the kind where you "just have to smell to believe they are not real")

Frequently Asked Questions

Can I get any flower I want in real touch?

No. There are so many beautiful silk flowers that are high end, level 6 that have not, or will not be created as real touch flowers.  Although Real touch flowers are limited in variety, they do come in the most popular used wedding flowers, including calla lilies and other lilies, orchids, roses, tulips, peonies, gerbera daisies, dahlia's, Anemone, and frangipanis. As the technology improves and companies compete for the most realistic flowers on the market, more varieties of real touch flowers will become available.

That said, combining real touch flowers with Level 6 premium silk flowers ( NOT FOUND IN CRAFT STORES) makes an amazing statement.  Using too many of the same exact flower makes the arrangement start to look fake, unless it is the calla lily which in nature all seems to look the same.  Mixing up roses give a more natural appearance.  Shapes of roses change in nature.

How soon do I need to order my wedding flowers?

At least 4 to 6 months. Numerous Chinese factories have closed their doors due to the recent recession, leaving the remaining factories to fulfill the orders of the world. Many of my suppliers have been waiting for at least 6 months or more to receive their shipments.  Flowers that were easy to get just a year ago are nearly impossible to find now and are on back order.

Also, Due to the popularity of real touch silk weddings, suppliers are selling out faster than just a few years ago.  You Want to do this as soon as you can to ensure you get the flowers you want, and to avoid disappointment of missing out on the bouquet you always dreamed of. The real touch flowers are currently being stocked by our suppliers either once a year or every season. Once they are are sold out at the supplier we have no control over availability.

Bookings are available on a first come, first serve basis.  During the busy wedding season, I still do 3 to 4 fresh weddings a weekend. 

Will you be able to copy any fresh flower bouquet I find on line?

Pretty Much! Most flowers that are in the real world have been recreated in the faux flower world.  There is a limited amount of real touch flowers that have been developed but there are many, many more level 6, high end premium flowers that can fill in the gaps.  I use as many real touch flowers as possible, but the bouquets look more realistic  if you mix and match with other high end flowers that have not been made into real touch flowers.

Who wears flowers?

Corsages: Are worn by mothers, grandmothers, personal attendants, readers, musicians, and hostesses. They are also often chosen for Sisters, Aunts and other special guests.  Mothers can carry a small nosegay or flowers on a purse.  Corsages are either worn as a bracelet or  pinned on dress.

Boutonnieres: Are for the groom and groomsmen, ushers, ring bearers, fathers and grandfathers.  They are also often chosen for Uncles, brothers, readers, musicians, escorts, godfathers, or other family members.

Will I be able to see my bouquets before you ship them out?

Yes you can.  I would want you to approve of the design before shipment, I will be glad to e mail you photographs of the bouquets and boutonnieres or add them to a photo album on my site.  If you choose to add extra flowers or embellishments, there will be added charges.  Remember, adding additional flowers may slow down the design process as it may take weeks for the new flowers to be available.  If I do not hear back from you within 2 business days, I will assume you approve and I will continue to process your flowers.

How much of a deposit do you require?

50% of the total estimate.  In order to reserve your wedding date, a 50% deposit which is required to purchase flowers and other design materials is due upon accepting the quote.  If your Total order is less than $400.00 then full Payment is required to process your order.  You have 5 days to cancel.  If you do not cancel within 5 days, then the deposit fee is non refundable.  No finished order will be shipped unless it is paid in full, no later than 45 days before your wedding date, or shipping date.  Shipping Charges are not included in the design quote price.

Bookings are available on a first come, first serve basis.  During the busy wedding season, I still do 3 to 4 fresh weddings a weekend. 

What if my wedding is cancelled, do I get a refund?

No.  Forever in Bloom is not responsible for cancelled weddings.  Your Wedding package was a custom order and all monies paid in advance had been used for the purchase of flowers and labor.  If you wish to resell your package on ebay to recover your money, this may be your best solution. 

No order will be shipped until payment is made in full and all checks have cleared.

Do you use only real touch flowers when you design?

Absolutely not! Have you ever heard the saying,  "too much of a good thing is a bad thing?"  There are also so many beautiful silk flowers that are high end, level 6 that have not, or will not be created as real touch flowers.

How much will my wedding cost?

Each wedding is customized.  Depending on your budget, and the flowers you wish to have in your wedding, will make the difference in price. The exact price of your flowers will depend on the types of flowers used, handle treatments, embellishments, size, etc.

I can make bouquets smaller or larger.  If you have a very small budget, I can use as many flowers per bouquet as that budget allows.  Real Touch flowers and Premium silks are not cheap though. The costs of Real Touch Bouquets can be compared to a LIVE wedding bouquet, or even a little more, as most premium silk flowers are way more expensive than their fresh counterpart.  The advantage of silk is, you will be able to enjoy your flowers forever and even save them in a box for your daughter someday.

Will you be able to hand dye flowers for me ?

NO, for 2 reasons.  First of all, hand dyeing is really spray painting using a floral spray called Design Master.  Design master is a lacquer-based spray paint that has a strong smell that takes time to vanish.  I see Amazing fresh flowers every day in my job, to ruin them with spray paint is awful and I cringe every time I see someone pick up a can.

Secondly, my design style is OLD WORLD PROVANCE.  This is more of a wildflower look or clumping like kind of flowers together as a garden grows.  For me I hate when someone dyes a flower to an unnatural color.  ROSES ARE NOT BLUE.  Many Brides want to match their flowers to the color of their dresses.  If you are wearing blue, and want to be monochromatic then Blue Hydrangeas are natural.  I prefer to suggest complimenting the dress color rather that matching the dress color.  If you must have blue roses, then there are plenty of hobbyist on line that will do anything to get your business.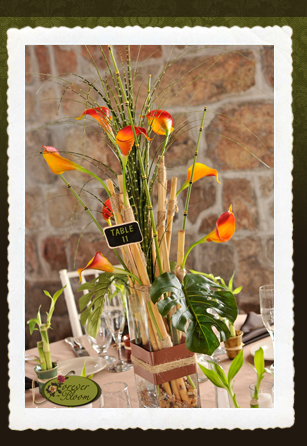 If someone tells you that they only use real touch flowers, then they are limiting you to only a small handful of choices and keeping you from the hundreds of other high end extremely realistic flowers that are out there.

While real touch flowers are amazing, there are only so many ways to arrange roses, lilies, orchids, peonies, gerbera daisies, dahlia's, Anemone, and frangipanis.  Yes, you can change the colors around but are you really getting a one of a kind bouquet?

Many real touch flowers look and feel so real, but they are molded exactly the same. so let's say you want a rose arrangement.  If you use only real touch roses, than the bouquet will start to look plastic or NOT REAL AT ALL.  There will be no difference between the shape of the roses.  Even when you switch up the colors, the roses still ALL LOOK THE SAME.  They are way too perfect, and when it is too perfect it starts to look "FAKE"

As a professional live florist for over 33 years, since 1980, I know what a flower is supposed to look like. If we are going to do, Let's say a live rose wedding, we order and get the roses in on Monday.  We process them and leave them out of the cooler for the rest of the week so they have a chance to open.  Each rose opens at its own pace, and each one looks different from the other.  When we put that arrangement together on Friday, we have a wide range of open and closed roses. This is what gives a live arrange Dimension and a life like or realistic quality.

Custom Real Touch & High End Bridal Bouquets using the most realistic, life-like and botanically correct silk flowers.